Distance Learning
St. Michael Catholic School works diligently to ensure that it meets the needs of our families and continues to provide educational materials to our students through distance learning when needed. The instructional services are an extension of our current curriculum and online learning system that is used by students, teachers, and parents during the school year.
---
You may view the 2021-2022 COVID-19 Plan HERE. This 'Safe Return to School Guideline" document was updated on August 9, 2021. Click HERE for the 1.3.22 update to the COVID-19 Plan.
---
COVID-19 RESOURCES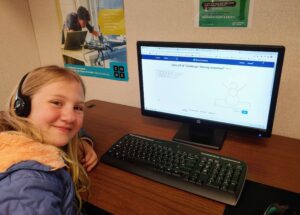 ---
FACTS / RENWEB
Family Portal Login – Parents may log in here to access their FACTS accounts (including tuition payments, and students' classes, grades, and homework).
---
ACCELERATED READER / RENAISSANCE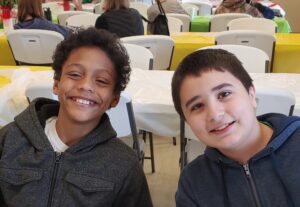 Accelerated Reader – Students are able to take an AR test from home during the school year (Monday thru Friday from 8:00 am – 3:30 pm).
AR Book Find – Students and parents may go here to see if a book has an AR test.
Renaissance Home Connect – Parents will find a student's overall AR progress here.
---
CONNECTED
connectED – Students may log in here to view their Math and History textbooks.
---
ONLINE BOOK RESOURCES
Audible (3K-8th grade) – Audio books that are currently free for anyone to use.
Epic (3K-8th grade) – Online books and audio books that are free for educators. Parents can currently get one month free.
Junior Library Guild (Elementary) and Junior Library Guild (Middle School) – Online access to illustrated books and chapter books that are currently free for anyone to use.
Storyline Online (3K-4th grade) – Online videos featuring actors reading children's books that are currently free for anyone to use
Story Time from Space (3K-4th grade) – Online videos of astronauts reading children's books from space that is free for anyone to use
Vooks (3K-4th grade) – Kid-safe online streaming library of read-aloud animated storybooks that parents can currently get free for one week
---
ONLINE EDUCATIONAL SITES (USED AT SCHOOL)
---
ONLINE EDUCATIONAL SITES (ADDITIONAL RESOURCES)